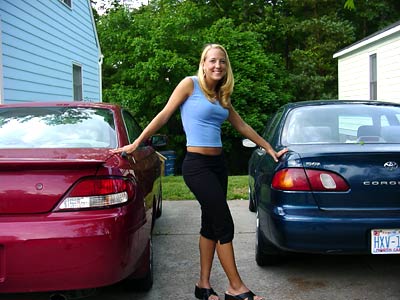 Building the bridge for business - Esther Cvejic, Television Productions and Concepts - Brief Article

PUTTING TOGETHER a fashion show and running a corporate business have a lot in common. The fundamentals are the same: it's the people behind the scenes that count.

For Esther Cvejic, television producer and creator of the internationally successful lifestyle program World of Style, developing a new show on business is just a matter of following the fundamentals. Focus on the basic component driving both -- the people -- and you'll have a successful TV program.

Cvejic's latest TV project, Australia: Open for business, is aimed at building a bridge between Australian and Asian businesses. The program, directed at both Australian and Asian markets, will take a look at Australia's innovative and resource-rich exporters and focus on what gives them an edge.

Assuming the role of executive producer for the program, Cvejic hopes to supply the region with an interesting source of information about the people who make Australia's exporting success possible.

"I really want to focus on the savviness of Australia's businesses," she said.

"This show is an opportunity to create a human side to the achievements of our exporting companies."

The program is currently being developed as a weekly, 30-minute show, featuring profiles on a variety of Australian businesses. Content will stretch across a diverse range of industries including IT, biotechnology, arts and entertainment, and education. Cvejic believes the extensive coverage will provide viewers with an insight into the most timid of Australian businesses, and give them worldwide recognition.

"It'll be real-life business TV," Cvejic said.

"I want it to be an international business show -- (which) looks at everyday Australians, most who do not get mainstream publicity."

Cvejic's company, Television Productions and Concepts, has recently aligned with First Charlton Communications, an Australian-based publishing and events group, to produce the program. Charlton also publishes Business Asia. Austrade has shown its support for the program, and already television stations CNBC Asia, Bloomberg and Star TV have expressed interest in her initiative.

"It's the right mix for the recipe. The show will offer inspiration from peers, and keep them motivated (about) Australasia," she said.

Like the businesses she will be focusing on, Cvejic's own career history as a television producer is a shining example of Australian intuition and scope. With an abundance of tenacity and business sense, Cvejic utilised an opportunity on Melbourne-based community television channel 31 to launch her own lifestyle program, World of Style, in 1994. Having had no previous experience with television, Cvejic persevered, and as she puts it, "cut her teeth" in the roles of creator, presenter, producer, director and occasional editor. The program commenced as a weekly show, and quickly gained an audience of 60,000.

"I developed my own program ideas for a show that was going to offer a difference, that wasn't being offered on mainstream TV," Cvejic said.

"The outlet for me was community TV, the opportunity to compile stories, produce them, research them. I loved it."

The strong impact and success of World of Style soon pushed the show into the international spotlight. Asian-based ABC Australia TV saw its potential and promptly picked up the program before, Cvejic says, she could even feel like she was "graduating". The end result saw her show competing against the top programs in Asia only a year after it started. World of Style screened until 1998.

Since then, Cvejic has worked on a variety of projects. Some of her more recent achievements include acting as line producer for the Nelson Mandela Reconciliation Day event this year in Australia, as well as producing the National Export Awards, the inaugural Australian Telecom Awards and numerous corporate client productions.

This new project marks Cvejic's return into the creative side of television production. After having spent two years regrouping her ideas and gaining invaluable business experience, Cvejic believes it is time to come back with her new program and start afresh. Australia: Open for business draws from her experiences with World of Style, she says, but will take the camera into a new field of study.

"With the eye on Australia for the Olympics, this is a new opportunity to refresh the direction of what I want to do -- I have a love for TV, and am proud to be an Australian," Cvejic said.

"It's my biggest challenge yet ... I feel like I am representing Australia, I'm an ambassador for Australia. And it's scary. But I'm quietly working and chiselling away for this."

Juggling the latest program will have new challenges, not in the least managing her time between the project and her 18-month-old son Michael. Cvejic is adamant however, that with a little effective time management, anything is achievable.

"I am a woman in business producing a product for public eye. I need to manage as efficiently as anyone who needs to in any business operation," she said.

"So should things change once you have a baby? No. I think it just empowers you more. You live your life to a stopwatch. You can have it all, but everything's time."

Cvejic is confident she can produce something really beneficial for the Australasian audience. And maintaining a strong affinity with Asia, and a supportive base of contacts, including the alliance with First Charlton Communications, she promises to deliver something worthwhile.

"(This new project) is a passionate project," she says.

"I can't let it rest.