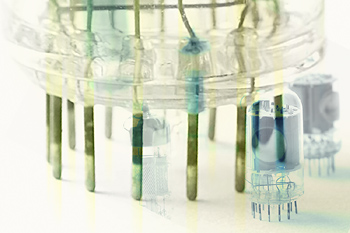 Being True to Dew - Brief Article - Statistical Data Included
Not many people, or for that matter, brands, over the age of 30 can get away with behaving like a 15-year-old. But rather than acting its age, Mountain Dew continually defies convention and pushes the envelope, engaging everyday youth culture and connecting with it across alternative sports, hip-hop and college basketball.
You'd think that after hitting the Big Three-O the brand would find itself maturing. Slowing down a bit, perhaps. But instead, the funky colored beverage continues to surprise, acting in nearly the same irreverent manner it has since its birth in 1969. Over that course of time, Dew has set a standard of how to remain true to its own definition of exuberance across a variety of marketing platforms.
Perhaps that is why the brand has remained a top-selling growth engine for parent PepsiCo, eking out enough of a gain to pass Diet Coke last year to become the nations No. 3 selling soft drink (Dew managed a 7.2 share compared to Diet Coke's 7.0, per Beverage Digest figures). And Dew shows no sign of slacking off. As of Jan.21, volume was up 3.9% for the core brand and up 5.2% for Diet Dew
That's certainly not child's play.
"We have a great unity of message and purpose that has been consistent over time about what we are and what we aren't," said Scott Moffitt, director of marketing for the brand affectionately known as Dew. "The brand is all about exhilaration and energy and you see that in all that we do, from advertising and community to grass roots programs and our sports-minded focus. We have a very crystal clear, vivid positioning?
That positioning has found Mountain Dew performing vertical half-pikes, pulling huge airs and doing gravity-defying tricks by linking itself to two of the leading alternative sports competitions: ESPN's X Games and NBC's Gravity Games, which goes into its second season this summer.
With a hugely loyal following boasting heavy users who consume three 12-oz. servings of Mountain Dew daily the Dew crew finds even small gatherings beneficial and supports a slate of more intimate alternative events nationwide. At skate parks, for example, Mountain Dew plays the role of sponsor, supplier and endorser by backing events, maintaining exclusive vending rights to distribute 20-oz. bottles and supporting its roster of Dew competitors at the likes of the Vans Triple Crown Series.
Yet, even as a sponsor of mountainside gatherings with audiences ranging from 5,000 to 50,000 people, the brand has grown up enough to be pitched at such mainstream events as this year's Super Bowl in place of sibling Pepsi-Cola. Dew's first in-game appearance followed a pre-kickoff spot in 1999.
Marketing across such a broad spectrum from grass roots to grandiose advertising events is known in Pepsi-speak as "mass intimacy."
"It is a concept that record producers use," said Steve Horn, vice president of marketing, flavor brands, Pepsi-Cola, Still, Horn admits, Dew will have to work harder next year to better integrate such a major event with onsite and/or guerrilla activities.
"As those vehicles become important, we have to use them in a way that is engaging and fun, and not condescending or overly commercialized. We don't kid our consumers and they respect that," he said.
Describing Dew as a "high-involvement" purchase decision, Horn said the team must push to keep the positioning pure. "We continually need to give people a reason to pick us up, because we are not an obvious substitute. People make a conscious choice to consume Mountain Dew."
So whether Dew is talking advertising, events, endorsements or simply premiums, a "Dew-x-perience" is paramount when talking to the brand's two key constituencies. While teens represent the brand's primary audience, 20- to 39-year-olds make up the secondary market.
"We're building the brand one drink at a time," said Horn. "As we do sampling we are not just going to pour product in a cup. We have to create the environment; it is very experiential."
For the past few years, Mountain Dew has enlisted an army of green Dew Hummers, radio stations, computer game demo partners and extreme athletes to be part of that experience, which also includes such relevant branded premiums as snowboards, gear and T-shirts. As part of an instant-win contest last summer to launch its tie with the Gravity Games, Mountain Dew issued branded BMX bikes, videos and T-shirts. This summer, Dew will unveil the latest in its lounge-y like traveling sampling show with subway cars tricked out in green sheet metal.
Whatever the affiliation, Mountain Dew marketers scrutinize whether an event will bring in new users, or grow volume. But a program better support the brand's vivacious attitude too. "It has to meet our objectives to grow the business, but it also must fit strategically with the brand equities of being fun, exhilarating, daring and adventurous," Moffitt said. So while the NCAA college hoops tourney is a natural fit, Major League Baseball is better left to Pepsi.
Dew personifies those equities not only through events, but via a team of 10 extreme athletes, each representing a sport more daring than the next. Mountain Dew daredevils compete across BMX racing, skateboarding, freestyle motocross, snowboarding and freestyle skiing events.
That same attitude is revered in Dew advertising. With longtime agency BBDO, New York, helping the brand stay true to its youthful bent, its campaigns are marked by an edginess and irreverence not often associated with big name cola giants.
Among its latest batch of ads is a spot called "Showstoppers," which features a choreographed mountain-biking extravaganza that culminates with a splashy Dew-spewing "fountain." Its Busby Berkley style both spoofs the production-rich overcommercialization of advertising and works it to a comical finish.
In another, a Dew dude races against a cheetah to retrieve a can of Dew from deep inside the animal's mouth. A third depicts a quartet singing the Queen classic," Bohemian Rhapsody" as each singer performs a one-handed catch of a can of Dew hurtling ing toward them at bullet speed.
But despite balancing Dew on both ends of the grass roots and mass-appeal spectrum, not all teens are into alternative sports. In fact, one need to hit the slopes just once in a season to recognize the mountains aren't the only white things out there. With a glaring diversity void in the world of alternative sports, the once hillbilly drink is also focusing on another growth opportunity: African American and Latino youth, demos with strong allegiance to rival Coke's Sprite brand.
Though a deal with hip-hop singer Busta Rhymes started small (kicking off with two print ads), it was expanded last year to include TV and radio spots. For its third year, a national under-the-cap promo will be added to the mix, with TV spots by Uniworld Group, N.Y., and a broader pool of radio and print ads slated to run in Vibe,Slam and XXL.
"Ethnic markets are a huge growth opportunity for us and we are investing more in that area," Moffitt said." Alternative sports are not all that relevant to ethnic consumers, so that is one area in which we have used music as a marketing tool."
In trying to reach Latinos more effectively, Pepsi recently unveiled its first ad that specifically caters to that market with a spot called "Arcade," via Dieste & Partners, Dallas.
In addition to the inclusion of black snowboarder Ben Hinkley in Dew's endorsement roster, its marketers are also hoping that the essence of the brand will help it better connect across racial lines, or better yet, transcend them.
"Mountain Dew is a brand whose core is inextricably linked to a pervasive human need for fun and exhilaration," Horn said. "That basic need has not changed over time, so we have to stick with that and be as current and leading edge as possible. And ultimately exhilaration can manifest itself in alternative sports or music."
As Mountain Dew continues to develop, it faces the age-old question: How to grow without selling out and get big while staying hip?
"The larger we become, the harder it becomes to stay true to who we are, and that is something we wrestle with," Moffitt said. "We need to keep it real to the consumers who got us to where we are. For brands like Mountain Dew, Dr Pepper and Sprite, it is easier to keep the brand focused and positioning sharp because all the tactics can be aligned with the strategy. But as you attract more users, you become more of a melting pot and it is hard to stay true to the brand."