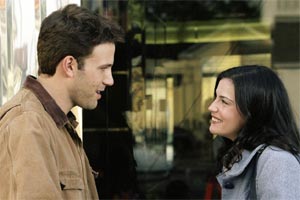 7th Heaven
The WB family drama 7th Heaven consistently ranks in Nielsen's Top-10 shows watched by 12- to 17-year olds. Many of those teens are watching it with Mom and Dad.
Eric Camden (Stephen Collins) pastors a church in California. Together with his wife, Annie (Catherine Hicks), and seven children, they create what the WB calls "a surprisingly functional family."
While the series sometimes feels a bit juvenile (giving increasing attention to boy-crazy/girl-crazy teens and melodramatic adults), episodes have historically grappled with tough real-life issues (drugs, sex, alcohol, depression, death, divorce, racism), and have done so responsibly. Traditional values have been the norm, and a high value has been placed on the sanctity of life. 7th Heaven also benefits from touches of levity and a likable cast.
That said, the series wrapped up its 2001-02 season with a story arc that effectively slapped Bible-believing Christians in the face. In the final few episodes, eldest Camden brother, Matt (Barry Watson), marries a Jewish girl and vows to convert to Judaism. Eric forcefully opposes Matt's decision until the final episode, in which he "realizes" that his distaste for his son's conversion isn't really rooted in a devotion to Christ, but rather in bigotry and selfishness. Ultimately, the brand of religion one chooses is deemed the equivalent of a career choice.
Likewise, in the 2002-03 season, other "traditional values" have been undermined with inappropriate sexual material and out-of-step spiritual values (on sabbatical from his ministerial duties, Eric writes a racy novel; his assistant pastor goes out of his way to defame young clergy with a careless sexual attitude and flippant spirituality). The teenage Simon Camden carefully plans a sexual encounter with his girlfriend, and the pair even goes so far as purchasing condoms.
So it seems that 7th Heaven is determined to walk the perilous path from "family show" to saucy teen soap. With each step it takes, it becomes more difficult to applaud.